The Same Apartment Wiki welcomes you to the house!
Please make yourself feel at home. Just stay out of Gar's wardrobe. You might not survive.
20 articles created and cataloged by Mort since (January) (2009)
What is The Same Apartment?  (view all pages)
We're glad you asked! The Same Apartment is a web comic updated Saturdays by its creator, Sean Pendleton. It is available online through a variety of online art sites such as DeviantArt, and its current home page: Tomcat Ltd. This Wiki serves as an easy reference to all of The Same Apartment's colorful cast of characters and lovely locations. Feel free to explore at your whim!
The House Crew




Supporting Characters




Events

The World




Inside the House




Comic Staff/Editorial/Misc



What's new on The Same Apartment Wiki
31/01/09 - Skin change and a bunch of other things.
Cripes, we actually have a "look" going on now. Granted, not many pages yet, but we're getting there.
26/01/09 - SA Wiki goes online!
Sean and F-M got the party started, then promptly procrastinated.
Helping out
To write a new article, just enter the article title in the box below.
Not sure where to start?
Adding content
Talk and more...
Check out the community portal to see what the community is working on, to give feedback or just to say hi.
Or head on over to the forums and coordinate with the community on editing, projects, and more.
Moment of Glory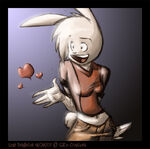 Posey Blanc is one of the residents of Same Apartment, and a good friend to Gar and Mort. She is an anthropomorphic rabbit and, like Gar, first appeared in the first issue of the comic.
Featured media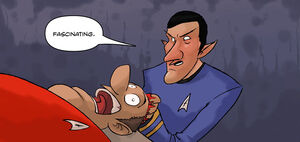 The Mind Meld. Heroes style.